Erie County Technical School is hosting an open house on November 18th from 4:30-6:30pm.  Explore 18 dynamic programs, spend half of your school day doing something you love, and graduate from high school prepared to continue school, enter the military, or go to work. Let ECTS help you create the lifestyle you dream of! Register to win an Ipod and gift certificates!

Athletic Updates. Iroquois will play Northwestern tonight at Fairview HS at 7 pm. Girls volleyball vs Erie First for Saturday October 23rd has been cancelled. Good luck Braves!

The Jr. High Football Team's triumphant return to John L. Post Stadium on October 21, 2021.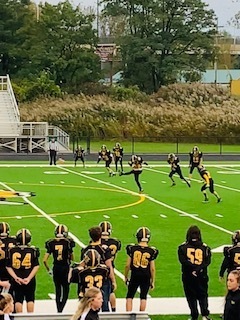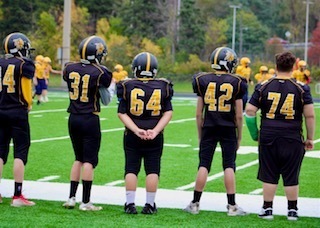 Tonight's girls soccer match with Seneca at 7:30 pm has been canceled.

Our students are doing great things in and out of the classroom! Dezaree was interested in becoming a Jr. Fire Fighter with the Wesleyville Fire Department so she called them up to find out more. Now, she's helping our community with her service! We're proud of you Dezaree!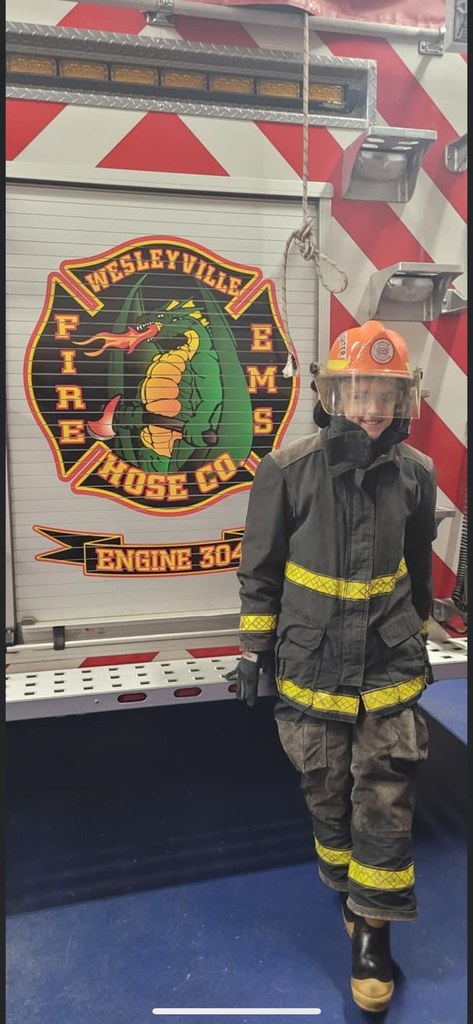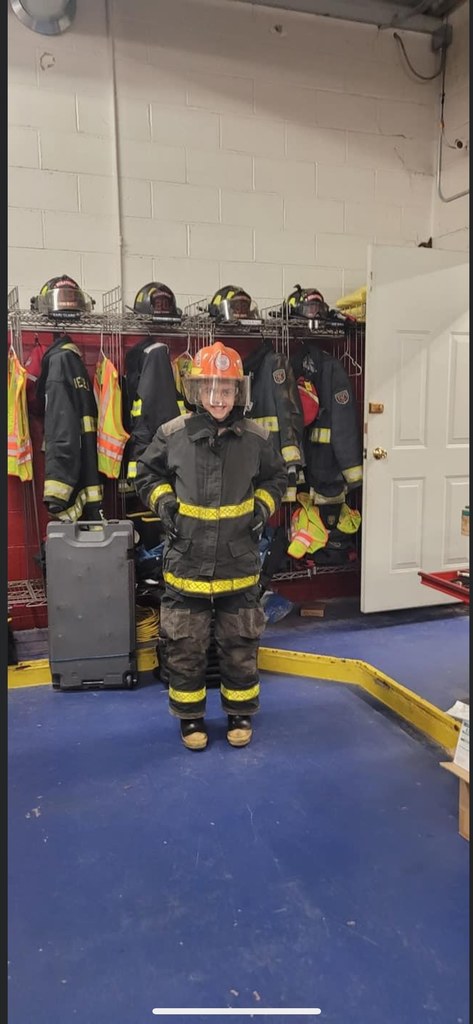 Today's girls' soccer match scheduled for 2pm @ Eisenhower has been cancelled. The game will not be made up.

Class of 2025 Spirit Wear sale is in full swing! There's only 9 days left to order. Use the link fancloth.shop/RQXVD

Please join us for an All Sports Boosters Meeting on Wednesday, October 20, 2021 at 6:00 pm in the High School Cafeteria.

Locker distribution will begin on 10/12/21 during first period. Students will receive their locker number & combination during 1st period. Students that do not have all of the signed papers from the beginning of the year will not be issued a locker. Please contact the office with any questions.

11th Grade Elite Brave Bryce Black: Clubs and/or Sports: Football and Baseball, What do you love about Iroquois? I love how the teachers and administration provides help and actually care about the students. Future Aspirations: I plan to graduate high school and going on to a 4-year college to be a Registered Nurse (RN), What teacher has made the most impact on you and why? So far throughout my high school experience, I feel Mrs. Doverspike has made the most impact on me. She always pushed me to be the best I could and provided help when I needed, for that I am forever grateful to have her as a teacher. Favorite Quote: "The best index to a person's character is how he treats people who can't do him any good, and how he treats people who can't fight back". -Abigail Van Buren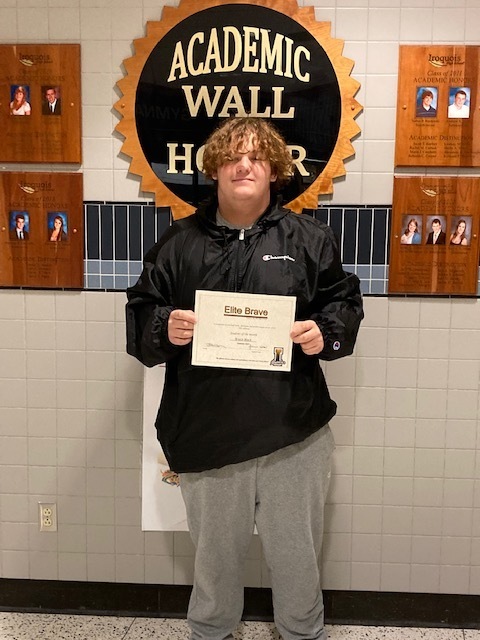 8th Grade Elite Brave Wyatt Brown: What do you love about Iroquois? Talking to friends, Future aspirations? To possibly attend college, What teacher has made the most impact on you and why? Mrs Myers because she helped me learn

7th Grade Elite Brave Haley Kerns: Clubs and/or Sports: Basketball, What do you love about Iroquois? The natural lighting in classrooms. Future aspirations: Own a refill store which would cut back on excess plastic that is used for things such as laundry detergent. What teacher has made the most impact on you and why? Mrs. Buzard she always pushed the class to do their best, but was still able to come off as being nice.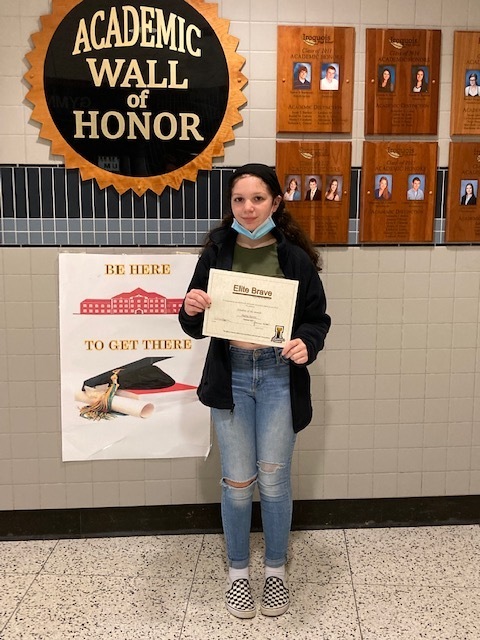 10th Grade Elite Brave Kaitlyn Kuchinski: Clubs and/or Sports: Marching Band/Colorguard, What do you love about Iroquois? I love that we are all One Family. Everyone comes to football games to support the team and we are always doing our best to help each other. Future Aspiration: Attend Penn State University and become a Veterinarian. What teacher has made the most impact on you and why? Mrs. Bandur has impacted me a lot. I had her in 8th grade and she helped me with time management and even helped me deal with anxiety in any situation. I always use her advice, everyday. Favorite Quote: "To become a butterfly, you must want to fly so much that you are willing to give up being a caterpillar." -Winnie the Pooh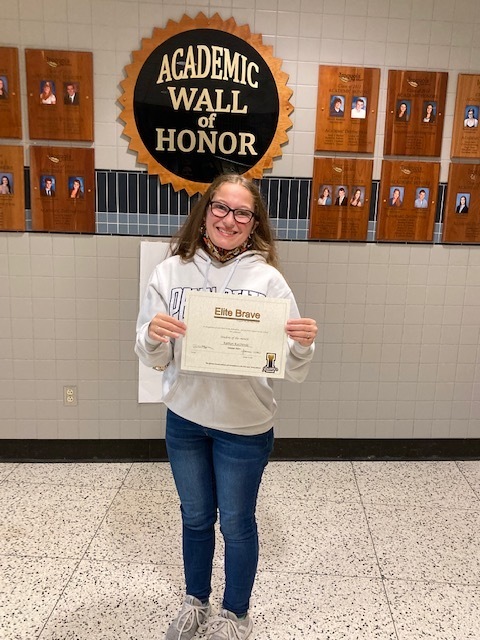 Congratulations to our October Elite Braves! Elite Braves demonstrate excellent behavior in and out of the classroom, are well mannered, and respectful to both peers and teachers. These students have been selected by teachers, administrators, and guidance counselors for being exemplary. 7th grade- Haley Kerns, 8th grade- Wyatt Brown, 9th grade- Amelia Arnold, 10th grade- Kaitlyn Kuchinski, 11th grade- Bryce Black (not pictured), and 12th grade- Adrienne Tabb.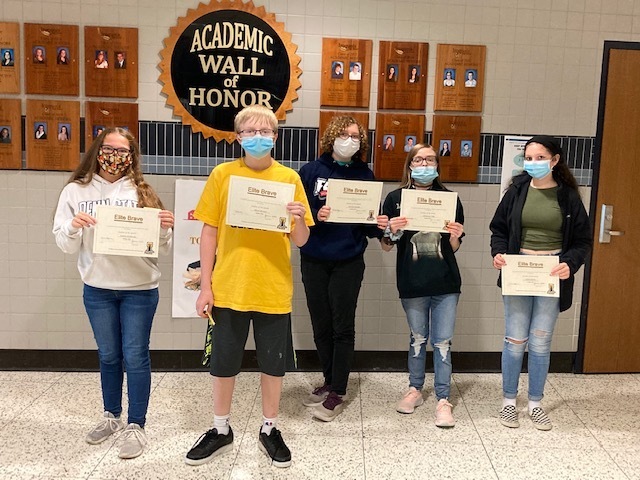 Drum roll... It's here! Registration for the Zombie Run is now open! Please see below.

DO YOU LIKE MATH? ARE YOU WONDERING HOW TO MAKE A CAREER OUT OF YOUR INTEREST IN MATHEMATICS? COME TO THIS EVENT AND LEARN ABOUT POSSIBLE CAREERS THAT USE YOUR QUANTITATIVE SKILLS! OPEN TO ALL HIGH SCHOOL STUDENTS GRADES 9 THROUGH 11. JOIN US TONIGHT AT 7! REGISTER IN ADVANCE FOR THIS MEETING WITH THE FOLLOWING LINK:
https://sru.zoom.us/meeting/register/tJwpcumqqTsrEtBPE3E1sHYTAmCGJJKuh6A-

Starting on October 12th, students will be issued locker assignments. Only students who have turned in all of the signature pages that were distributed during the first week of school will be eligible. Please contact the office with any questions or to obtain new copies of the signature pages.

Tonight's Volleyball match vs Girard has been postponed. There will not be a JV or Varsity game this evening. The girls will have practice from 5-7 in the high school gym.


We love our teachers! Thank you to the faculty and staff at IHS for making the first few weeks of school fantastic! You're the best!