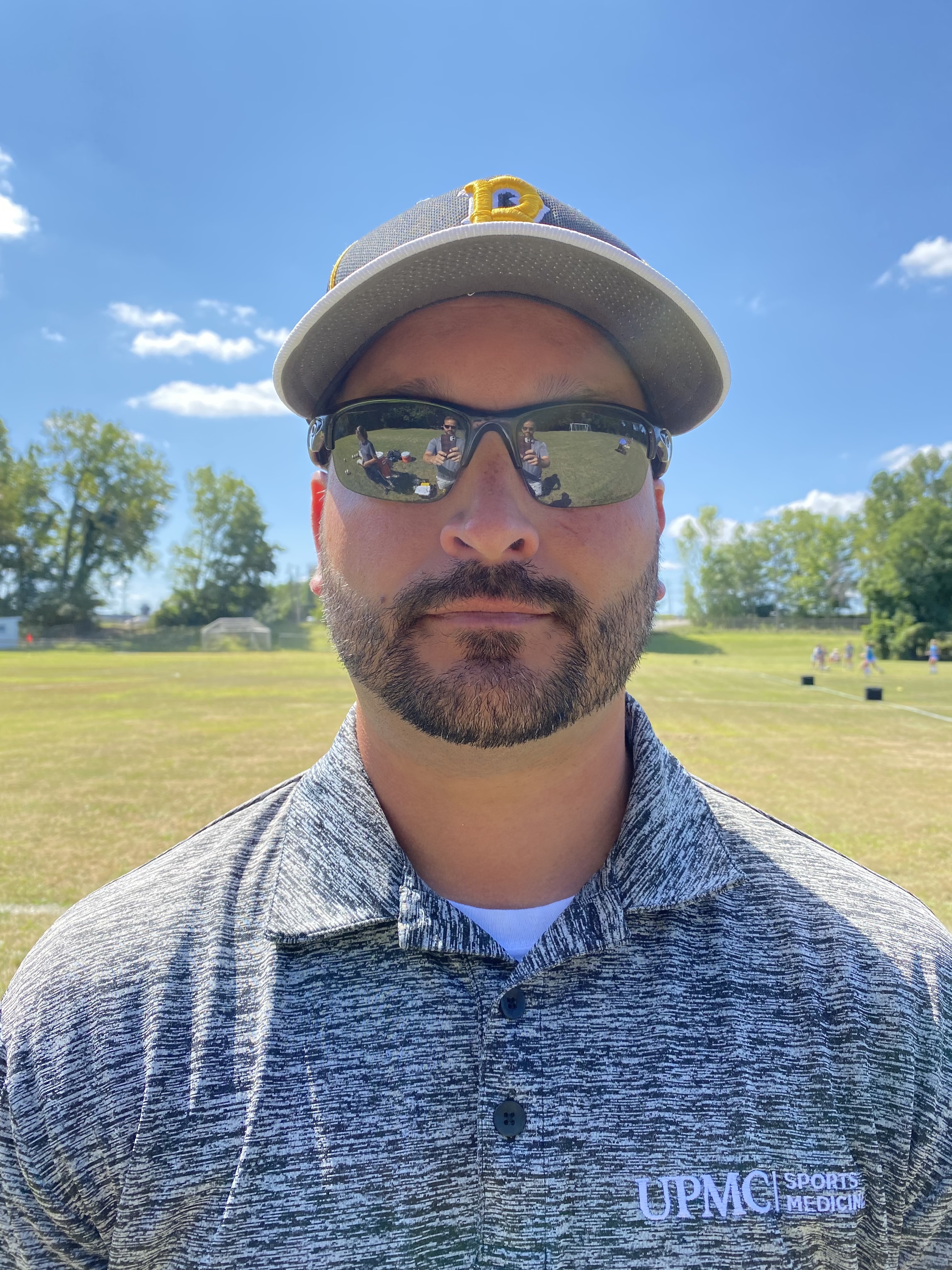 Iroquois Athletic training services:
Injury evaluation/prevention

Taping

Post injury rehabilitation

Hot/cold modalities

Electric stimulation therapy

Baseline concussion testing

Practice/home game coverage

Therapeutic massage gun

Physician clinic referrals

Pre-season sports physicals
UPMC Sports Medicine is the proud provider of athletic healthcare to the student-athletes of the Iroquois School District. Derek Hornaman, MS, LAT, ATC is the certified athletic trainer assigned to ISD. Derek has been with the ISD since 2019. He also served as an athletic trainer at Strong Vincent high school and Erie high school from 2009-2019.
Derek received his undergraduate degree in Sports Medicine with an emphasis in Athletic Training from Mercyhurst University in Erie, Pennsylvania. From there, he attended the California University of Pennsylvania. He served as a graduate assistant athletic trainer at Edinboro University while earning his Master's Degree in Exercise Science. Derek is certified nationally by the National Athletic Trainers Association and the Pennsylvania State Board of Medicine.
UPMC Sports Medicine values our partnership with high school athletes and their families, providing more than 100 certified athletic trainers to schools in the region. Our athletic trainers are on the sidelines managing injuries and providing emergency care, as well as delivering therapeutic interventions and rehabilitation to help athletes safely return to their sports. Thank you for being a part of the UPMC Sports Medicine family. To learn more, visit UPMCSportsMedicine.com or call 1-855-93-SPORT (77678).