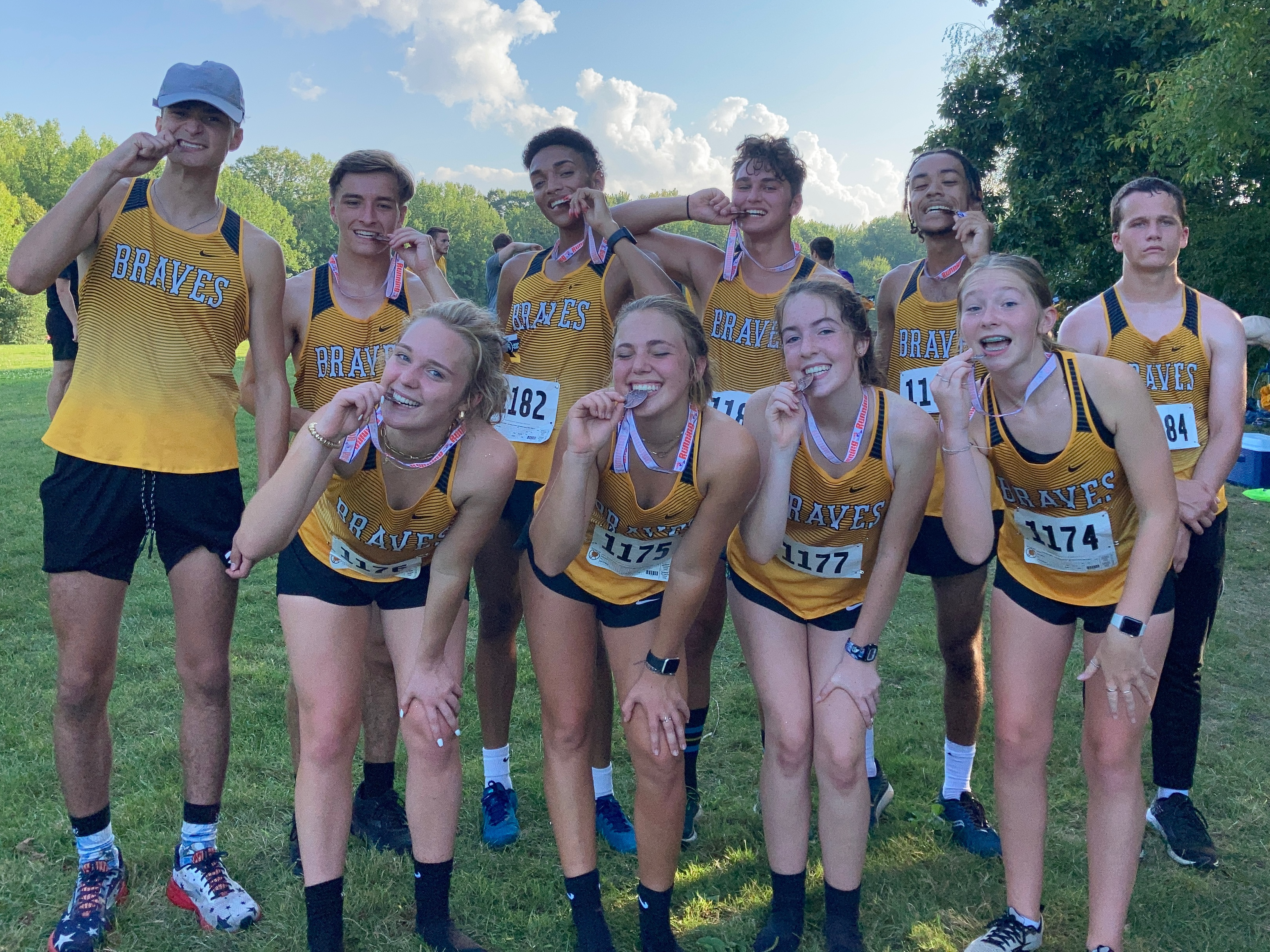 2021-2022 BOOSTER MEETINGS:
High School Cafeteria, 6:00 PM
December 15, 2021

February 16, 2022

May 18, 2022
BOOSTER OFFICERS:
Tammy Benovic, President
Jen King, Vice President
Open Seat, Secretary
Open Seat, Treasurer
Questions? Please contact Tammy Benovic
Want to get involved? Sign-up to help in the winter concessions HERE.
SUPPORT OUR ATHLETES!
The Iroquois Sports Boosters is a parent organization that is designed to promote and support all school sanctioned athletic programs for grades 7 – 12.
The Boosters general fund provides a concession stand for home events, trophies and awards for end of season, banquet fees for athletes and coaches, senior athlete sweatshirts, scholarships for graduating senior athletes, and other miscellaneous things.
All of these are made possible with proceeds from the concession stands. It is very important to have athletes' parents attend booster meetings and volunteer in the concession stands for home events. Without that, the boosters organization cannot provide the support that the athletes deserve. Please contact Tammy Benovic at 899-7643 ext 1253 if you are interested in becoming a booster.
Spectator Expectations for All Indoor Events
Spectators are welcome at all indoor events with the following guidelines:
A properly fitting face mask is required prior to entering the building. You will not be permitted in the build unless you have your face covering on at all times. Iroquois school district will not provide masks for spectators.

Spectators are permitted to remove their face covering only while eating or drinking. All outside food and drink are prohibited.

Please remember to self-screen before attending any event. If you have symptoms associated with COVID-19 please stay home.

Spectators are encouraged to maintain physical distancing, especially if unvaccinated and with others outside of their household. The event staff is permitted to deny entry once capacity has been met.

Visiting spectators will be asked to sit separately from home spectators in the designated section of the balcony.

ALL IROQUOIS students will be required to sign in prior to entering the game, there is no re-entry for students at any home event.
Failure to adhere to these guidelines will result in removal and possible suspension from future sporting events.
FACTS ABOUT PARTICIPATION
Students who participate in athletic programs tend to have higher grade-point averages, better attendance records, lower dropout rates and fewer discipline problems than students generally.
Through participation in sports, students learn teamwork, sportsmanship, winning and losing, the rewards of hard work, self-discipline, self-confidence building; and develop skills to handle competitive situations. Involvement in high school sports is often a predictor of later success: in college, a career and becoming a contributing member of society.